We are glad you have found our online home!  We would love to see you in person so please visit us at any of the service times listed to the right.  Holy Trinity is a parish of the Antiochian Orthodox Christian Archdiocese in America serving the Lynchburg, Virginia region.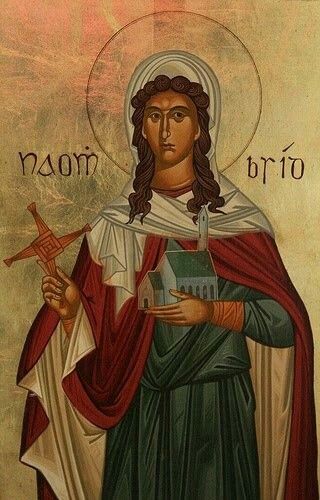 Inclement Weather:  due to Father Alban living close to the church services are never cancelled. 
However, please use your own judgement in deciding whether to come depending on street conditions.
~ This Sunday

Fourth Sunday after Epiphany
Matins Lessons:
 Isaiah 61 / Luke 4:16-32 
Collect of the Day:
O God, who knowest us to be set in the midst of so many and great dangers, that by reason of the frailty of our nature we cannot always stand upright: grant to us such strength and protection; as may support us In all dangers, and carry us through all temptations. Through Jesus Christ thy Son our Lord, who liveth and reigneth with thee and the Holy Ghost, ever one God, world without end. 
Amen
. 
The Epistle
  Romans 13:1-7
BRETHREN: Let every soul be subject unto the higher powers. For there is no power but of God: the powers that be are ordained of God. Whosoever therefore resisteth the power, resisteth the ordinance of God: and they that resist shall receive to themselves damnation. For rulers are not a terror to good works, but to the evil. Wilt thou then not be afraid of the power? do that which is good, and thou shalt have praise of the same: For he is the minister of God to thee for good. But if thou do that which is evil, be afraid; for he beareth not the sword in vain: for he is the minister of God, a revenger to execute wrath upon him that doeth evil. Wherefore ye must needs be subject, not only for wrath, but also for conscience sake. For for this cause pay ye tribute also: for they are God's ministers, attending continually upon this very thing. Render therefore to all their dues: tribute to whom tribute is due; custom to whom custom; fear to whom fear; honour to whom honour. 
The Holy Gospel
St. Matthew 8:23-34
At that time: when Jesus was entered into a ship, his disciples followed him. And, behold, there arose a great tempest in the sea, insomuch that the ship was covered with the waves: but he was asleep. And his disciples came to him, and awoke him, saying, Lord, save us: we perish. And he saith unto them, Why are ye fearful, O ye of little faith? Then he arose, and rebuked the winds and the sea; and there was a great calm. But the men marvelled, saying, What manner of man is this, that even the winds and the sea obey him! And when he was come to the other side into the country of the Gergesenes, there met him two possessed with devils, coming out of the tombs, exceeding fierce, so that no man might pass by that way. And, behold, they cried out, saying, What have we to do with thee, Jesus, thou Son of God? art thou come hither to torment us before the time? And there was a good way off from them an herd of many swine feeding. So the devils besought him, saying, If thou cast us out, suffer us to go away into the herd of swine. And he said unto them, Go. And when they were come out, they went into the herd of swine: and, behold, the whole herd of swine ran violently down a steep place into the sea, and perished in the waters. And they that kept them fled, and went their ways into the city, and told every thing, and what was befallen to the possessed of the devils. And, behold, the whole city came out to meet Jesus: and when they saw him, they besought him that he would depart out of their coasts.