We are glad you have found our online home! We have just moved into a newly renovated worship facility.  We would love to see you in person so please visit us at any of the service times listed to the right.
Note:  our website is under revision  with new pages being added.  However, images will come later so please excuse the mostly text pages we have currently…that will change!
Holy Trinity is a Western Rite parish of the Antiochian Orthodox Christian Archdiocese in America serving the Lynchburg, Virginia region.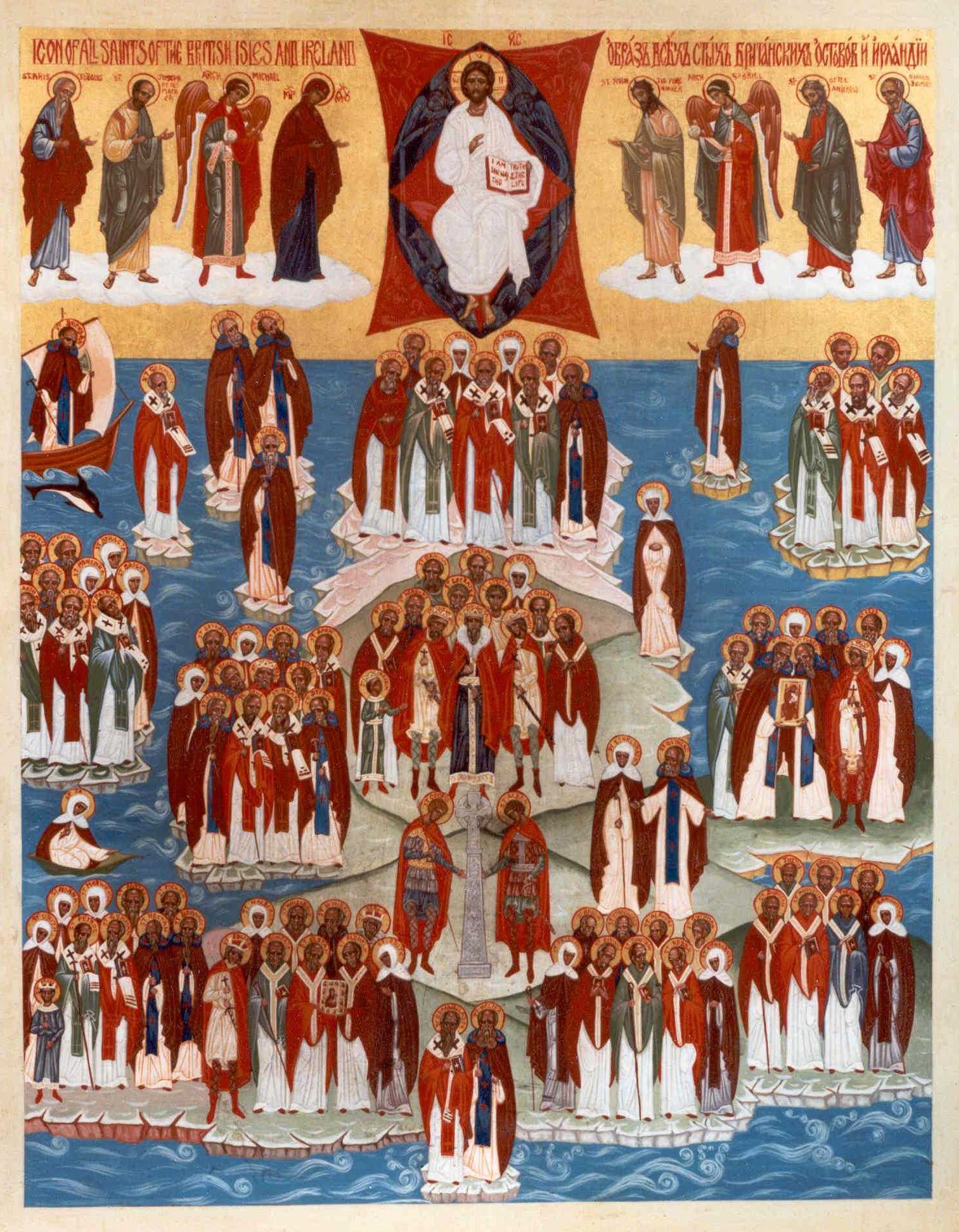 Identities of the Saints in the icon
A few images from our first service in the new church!